Eyeglass Repair USA repairs Chanel Eyeglass frames
Click here to repair your eyeglasses in three easy steps
One simply cannot talk about high fashion without mentioning Chanel. Founded in 1909, Chanel revolutionized the world of fashion by providing simple yet elegant ready-to-wear dresses, blouses, and jewelry. The rise in the popularity of Chanel designs marked a significant shift away from the grandiose, constrictive clothing that dominated 19th century fashion. Today, Chanel fashion and accessories can be seen on runways and red carpets all over the world.
Much like the clothing that made the label world-renowned, Chanel eyewear is high quality, stylish and comfortable. Should they get damaged at any time, you deserve to have them returned to the best condition possible. Next time your Chanel sunglasses or eyeglasses are in need of repair, turn to Eyeglass Repair USA a professional, cost-effective fix that will get your Chanel eyewear looking brand new!
In the last ten years we have repaired many pairs of Chanel eyeglasses, sunglass hinges and nosepads. A repair is often easier and faster than to find an original part for your older Chanel glasses.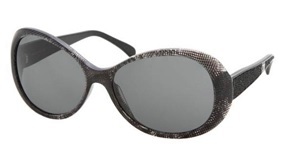 Eyeglass Repair USA is your cost-effective and convenient repair option for Chanel eyeglasses and sunglasses too!
Click here to Start Your Chanel Repair
Are your Chanel eyeglass or sunglasses lenses scratched or broken? Visit our friends at Replace A Lens

[site_reviews_summary title="Customer Reviews" schema="true" hide="bars"][site_reviews_form title="Leave a Review" id="jsbuzivq" hide="title,content,name,email,terms"]