Eyeglass Repair USA repairs Carrera Sunglasses and Eyeglasses
Repair and restore your Carrera sunglasses or eyeglasses to look and feel like new.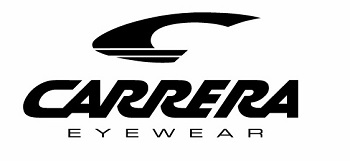 Click here to repair your eyeglasses in three easy steps
Inspired by the auto racing culture, especially the inherently dangerous Carrera Panamerica race, Carrera Eyewear was created to provide stylish, functional sunglasses and eyeglasses for an active lifestyle. Founded in 1956 by Wilhelm Anger, Carrera has been developing and producing high-quality eyewear, ski goggles, and protective gear. In fact, Anger developed and patented the revolutionary Optyl material, a heat-hardened plastic weighing 20% less than normal acetate.
If you live the lifestyle for which Carrera eyewear is meant to be used, chances are you will need repairs from time to time. Luckily, Eyeglass repair USA has years of experience repairing Carrera eyeglasses and sunglasses. Our patented laser technology will provide you with a virtually seamless repair and get your Carrera eyewear looking good as new.
We repair all types of Carrera glasses and sunglasses!

Click here to Start Your Carrera Repair
Are your Carrera eyeglass or sunglasses lenses scratched or broken? Visit our friends at Replace A Lens

[site_reviews_summary title="Customer Reviews" schema="true" hide="bars"][site_reviews_form title="Leave a Review" id="jsbxhgek" hide="title,content,name,email,terms"]