Eyeglass Repair USA repairs Cazal Sunglasses and Eyeglasses
Repair and restore your Cazal sunglasses or eyeglasses to look and feel like new.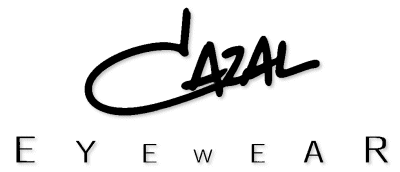 Click here to repair your eyeglasses in three easy steps
Cari Zalloni is the founder and leading designer for Cazal, an eyewear company that does not follow the mainstream, but instead creates distinctive styles that are modern, timeless and unique. Cazal was founded in 1975 and aimed to design a range of high quality frames for men and women with different tastes in fashion. There are playful designs for women and modern and minimalist designs for men. Cazal also offers celebrity and trendsetter-affiliated status with the CAZAL Legends eyewear collection – formerly known as CAZAL Vintage, using designs inspired from the 80's. The legendary collection can be seen on stars including Usher, Run DMC, Lady Gaga, Rihanna, Gwen Stefani, Brad Pitt, Jay-Z, Bob Sinclair and many others.
In the last ten years we have repaired many pairs of Cazal eyeglasses, sunglass hinges and nosepads. A repair is often easier and faster than to find an original part for your older Cazal glasses. Click Here to begin the process of getting your glasses repaired.
Here are common repair areas on Cazal Glasses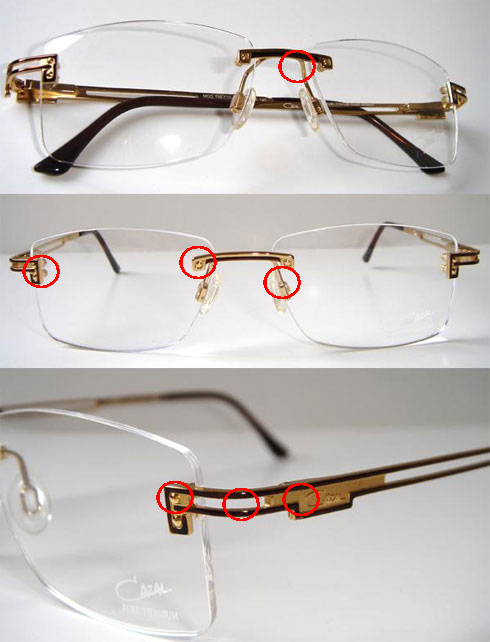 Click here to Start Your Cazal Repair
Are your Cazal eyeglass or sunglasses lenses scratched or broken? Visit our friends at Replace A Lens