We repair Marc Jacobs Eyeglass frames

Click here to repair your eyeglasses in three easy steps
In 1988, Marc Jacobs and Robert Duffy partnered up and formed Jacobs Duffy Designs Inc. In 1993 the pair launched Marc Jacobs International Company, L.P., their own licensing and design company. Marc Jacobs was the youngest designer in history to receive the fashion industry's highest tribute, the Council of Fashion Designers of America's Perry Ellis Award for "New Fashion Talent". Both Marc Jacobs and Robert Duffy joined Perry Ellis in 1989 and then Louis Vuitton in 1997. They also opened their first free standing store in New York's SoHo District on Mercer Street. Since then they have opened over 280 stores worldwide in cities including Paris, Milan, Hong Kong, Japan and Shanghai. Moreover, they now carry a wide range of men's and women's accessories, shoes and eyeglasses.
In the last ten years we have repaired many pairs of Marc Jacobs eyeglasses, sunglass hinges and nosepads. A repair is often easier and faster than to find an original part for your older Marc Jacobs glasses. Click Here to begin the process of getting your glasses repaired.
Make your Marc Jacobs glasses like new today!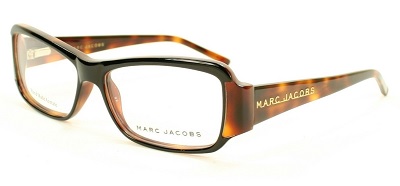 Click here to Start Your Marc Jacobs Repair
Are your Marc Jacobs eyeglass or sunglasses lenses scratched or broken? Visit our friends at Replace A Lens