Fix Your Nautica Eyeglasses at Eyeglass Repair USA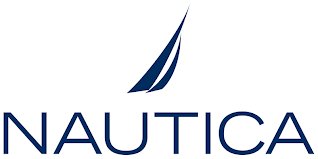 Click here to repair your Nautica sunglasses or eyeglasses in 3 easy steps!
The Nautica eyeglasses collection is synonymous with exceptional design and is manufactured to complement your unique style with subtlety and agility. Nautica eyewear combines classic style with an affordable price. Details include spring hinges, progressive shapes and adjustable nose pads for added comfort. When you need Nautica glasses repair, you can trust the experts at Eyeglass Repair USA.
Benefits of Laser Welding Repairs for Your Glasses
Here at Eyeglass Repair USA, we use laser welding for permanent Nautica glasses repair. A microscope enlarges the frames by 50 times, enabling extreme accuracy of each area needing repair. Because the process doesn't conduct heat, the frames can be held while being repaired. This helps ensure efficiency, accuracy and precision. Additional benefits include:
Fast, dependable expertise in repairing Nautica glasses
Precise laser can repair only the area of the frame that is broken
High processing speeds and contact-free process results in no noticeable repair marks
Process automation enables a high quality work
Accuracy reduces damage such as warping to material not being repaired
Results in permanent and nearly seamless repair
The resulting repair is almost 60 times stronger than a soldered bond and it is nearly invisible to the naked eye.
Convenience and Affordability
For over 10 years, Eyeglass Repair USA has repaired many pairs of Nautica eyeglasses, including frames, spring hinges and adjustable nose pads. Our customers have found that it is often faster and easier to take advantage of our services than to locate an original part for their Nautica glasses that may no longer be available.
Contact Us Today
For outstanding eyeglass repairs, you can trust our team of specialists at Eyeglass Repair USA to assist you. To learn more about our services or to schedule repair, contact us at 855-726-2020. Now you don't have to leave your home for expert Nautica eyeglasses frame repair. Simply submit your repair order using our convenient online form and mail in your glasses!