Tag Heuer Sunglasses and Eyeglasses Repair
Repair and restore your Tag Heuer sunglasses or eyeglasses to look and feel like new.
Click here to repair your eyeglasses in three easy steps
For decades, Tag Heuer has been synonymous with watches and watchmaking of the highest quality. In 1914, the Swiss company introduced the world to the first wrist chronograph, a wristwatch with stopwatch functionality. They continued to refine build off their innovation, later developing stopwatches accurate to 1/50th of a second and 1/100th of a second. With the company's reputation for making precision timing equipment, it's no wonder that they grew so popular among professional and amateur automobile racers. During the first US manned space flight to orbit Earth, astronaut John Glenn chose a Tag Heuer stopwatch as a back-up clock.
In the last ten years we have repaired many pairs of Tag Heuer eyeglasses, sunglass hinges and nosepads. A repair is often easier and faster than to find an original part for your older Tag Heuer glasses. Click Here to begin the process of getting your glasses repaired.
Make your Tag Heuers glasses like new today!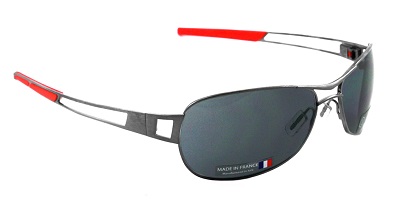 Click here to Start Your Tag Heuer Repair
Are your Tag Heuer eyeglass or sunglasses lenses scratched or broken? Visit our friends at Replace A Lens

Customer Reviews
5 out of 5 stars (based on 14 reviews)
Leave a Review