Restore Your Roxy Glasses and Sunglasses in Three Easy Steps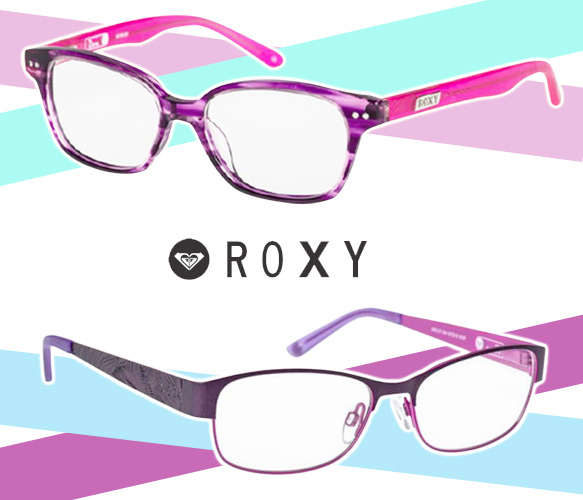 Click here to repair your eyeglasses in three easy steps
Whether you use them to help you see or to protect your eyes from the sun, Roxy brand glasses and sunglasses make a stylish statement no matter where you wear them. Although they are designed for active customers who thrive on outdoor adventures, that doesn't mean Roxy glasses are invulnerable to damage. Don't let the fear of a break keep you from catching that next breaking wave. Instead, trust our sunglasses repair services to turn a busted pair of Roxy glasses into a pair that feel brand new in just three easy steps.
What We Can Do
Roxy brand glasses typically come in full-frame metal and plastic models. Depending on what kind you have, we are generally able to make complete or partial repairs. The features we fix include:
Frames
Bridges
Hinges
Nose pads
Temples
Any other metal parts
If your frames are made out of plastic or composite materials, we can still perform repairs on any metal pieces as well as any feature that can be fixed using specialty laser welding. If you're not sure what yours are made out of, get in touch with us to find out how we can help.
How It Works
We understand that customers have many options when it comes to glasses repair, and that's why we strive to keep the process as easy as possible. In fact, with our three-step system, we can typically repair eyeglasses in just five days. All you have to do is:
Identify your brand and style of glasses
Describe the repairs needed
Send in your glasses
That's it! Once we receive them, we'll get started on repairs right away and return them to you within five days. You can rest assured knowing that the results are permanent. They'll last 60 times longer than traditional welding and will be indistinguishable from your glasses' original features.
Getting Started
To start the three-step process or learn more about our Roxy sunglasses repair services, call the shop today at 1-855-726-2020 or fill out our simple online request form.
Start Your Order By Clicking Here
Are your Roxy eyeglass or sunglasses lenses scratched or broken? Visit our friends at Replace A Lens